Fast, Reliable, Appliance Repair in Florida & Georgia
 With over 30 years of industry experience, Flamingo offers a team of service experts trained, stocked and equipped to fix your appliance right. The first time!
---
Book your repair 24/7
Schedule Service Online
We offer 24/7 online scheduling so you know when we are available
Curious of your job status? Check in at anytime online!
Don't take our word for it!  Check out our customer feedback.  
01/24/2023
Excellent appliance repair service for Kitchenaid, whirlpool refrigerators!
Overall Experience
Reecie
Boynton Beach, Florida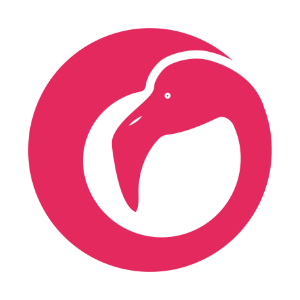 01/15/2023
Overall Experience
01/04/2023
This company accessed the problem and fixed it at ease. Their service guy Alex was amazing! great job!
Overall Experience
12/25/2022
Jeremy Grimm Jr was the technician who repaired our refrigerator after a dispute that I had with KitchenAid. That fact is important as we were extremely disappointed with our purchase of an expensive ($4000) refrigerator that experienced a major failure after less than two years and KitchenAid was unwilling to support a full reimbursement as we were outside of the warranty period. Jeremy was extremely professional, very knowledgeable, and reassured us that the frustrating situation my family had been living with for several months was finally over. He took the time to explain not only what work he would be doing on the refrigerator, but also helped me understand how the process worked with KitchenAid and how he had seen similar problems in the past. As if that weren't enough, several weeks after the repair was made, we noticed a high degree of condensation forming on containers within the refrigerator. I texted Jeremy and he responded within minutes. He provided a recommendation and suggested that a service call would be needed if that didn't fix it. In today's tight labor market, I know that good help is extremely difficult to find. Jeremy strikes me as the kind of employee that any company would love to have on their staff.
Overall Experience
12/25/2022
Your diagnosis and instructions were great. THANK YOU
Overall Experience
Home Appliance Repair Company Serving Florida & Georgia
---
Welcome to Flamingo Appliance Service. With over 100 years of combined appliance industry experience, our team of service experts are trained, stocked and equipped to fix your appliance right. The first time!
We are the exclusive Whirlpool Factory Certified Care major appliance repair company in South Florida and Georgia. With a dedicated team of 122 technicians, we run 15,000 calls per month on Whirlpool, Maytag, Amana, KitchenAid and Jenn-Air products. We're a young and innovative company looking to Change the Industry and give our employees and Customers the attention they deserve!
---
---