John
Flamingo Appliance Rated 5.0 out of 5 stars based on 1 customer reviews
We serviced a
WHIRLPOOL DISHWASHER
Model KDPM604KPS
Near Bradenton, FL 34205
"tech 21 on site. DW improperly installed. not grounded. can not proceed with repair until elecrical is resolved. water has nested in machine and gone foul. tech removed what could be removed, additional cleaning required.next appt not scheduled.; O-emld tckt"
We serviced a
WHIRLPOOL WASHER
Model WFW560CHW3
Near Bradenton, FL 34203
tech 21 on site. previous visit could not get UI to unlock. upon return. ui would not power up at all even though getting power from ACU. tech replace ACU and UI. error code F3E1 pressure sensor upon startup. verified connections end wiring harness continuity. cleared code and ran step 12 diagnostic. no issues.advised on future issues customer asked about initial delay on start up(worried about keypad) explained machine 'goes to sleep' when not in use.
We serviced a
WHIRLPOOL WASHER
Model MVW6200KW0
Near Ellenton, FL 34222
tech 21 on site. machine not responding to key strikes. not going into diagnostic mode. unplugging unit will not reset to go into stanby mode.called tech line to confirm no other way to reset ACU to standby mode. diagnosis ACU replace. ran diagnosticsx2 to clear fouled water and ensure operation of rest of equipment.
We serviced a
KITCHENAID COOKTOP
Model KICU500XBL
Near Bradenton, FL 34209
cannot finish diagnosis until electrical is resolved. unit is hard wired into a junction box shared with a 120v circuit. tech is unable to disconnect from service due to issues with wiring. the circuit breaker for cooktop is unable to be reset at this time.
We serviced a
WHIRLPOOL REFRIGERATOR
Model WRS315SDHM08
Near Palmetto, FL 34221
"tech 21 onsite. doors are installed correctly. checked the seals and closure for both doors.observed evaporator, no icing. observed ice maker dump and refill without forced diagnostics. refrigerator start temp (after doors open for 3 min checking seals) 49 degrees. refrigerator decended to 39 degrees after 10 mins and continuing to drop.removed evaporator cover and observed no icing of evaporator, good air flow. noticed thermistor was shifted out of its normal location and anchored it to where it is supposed to be.informed the tennant of all i found. noticed food was frozen and ice cream was not soft. followed up with owner."
Diane
Bradenton Beach, Florida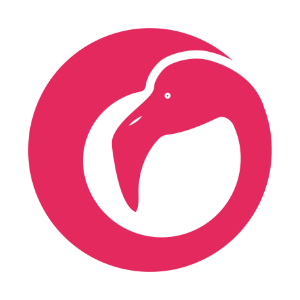 07/09/2022
He was very detailed, informative and thorough! He not only fixed the problem but found another and fixed it so we did not have to have another call!
Overall Experience